Nkabom Festival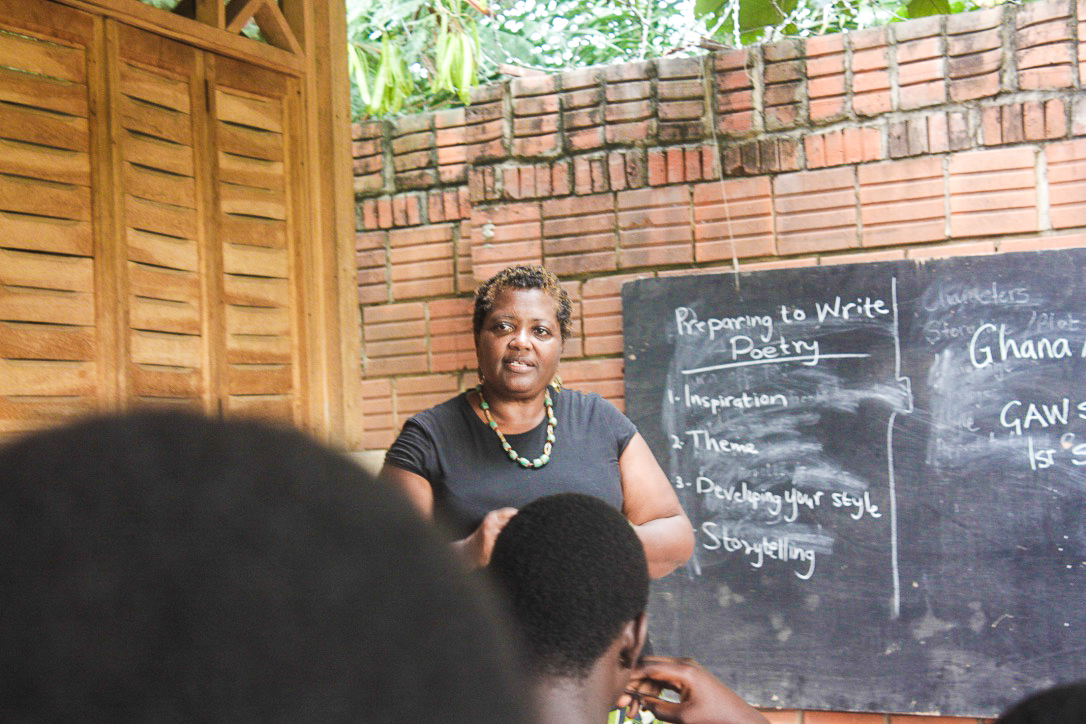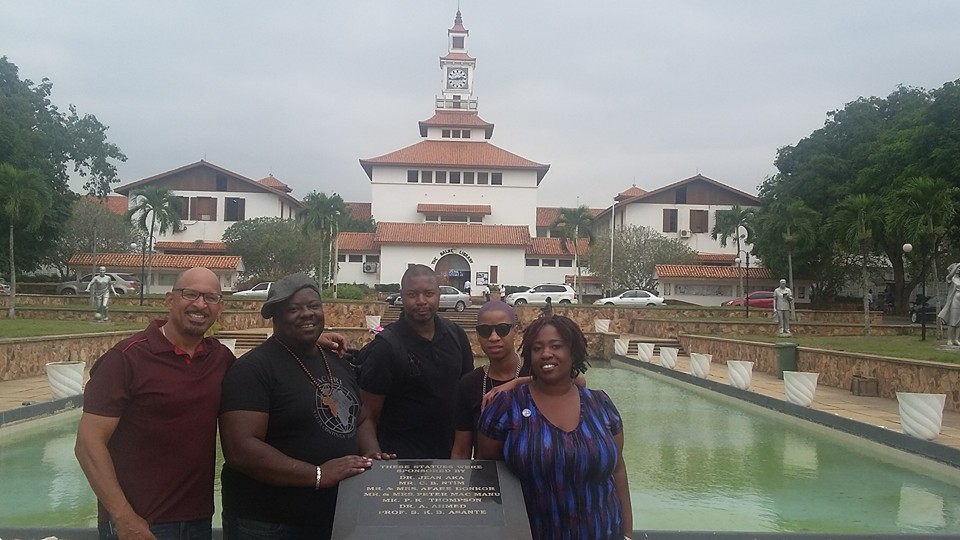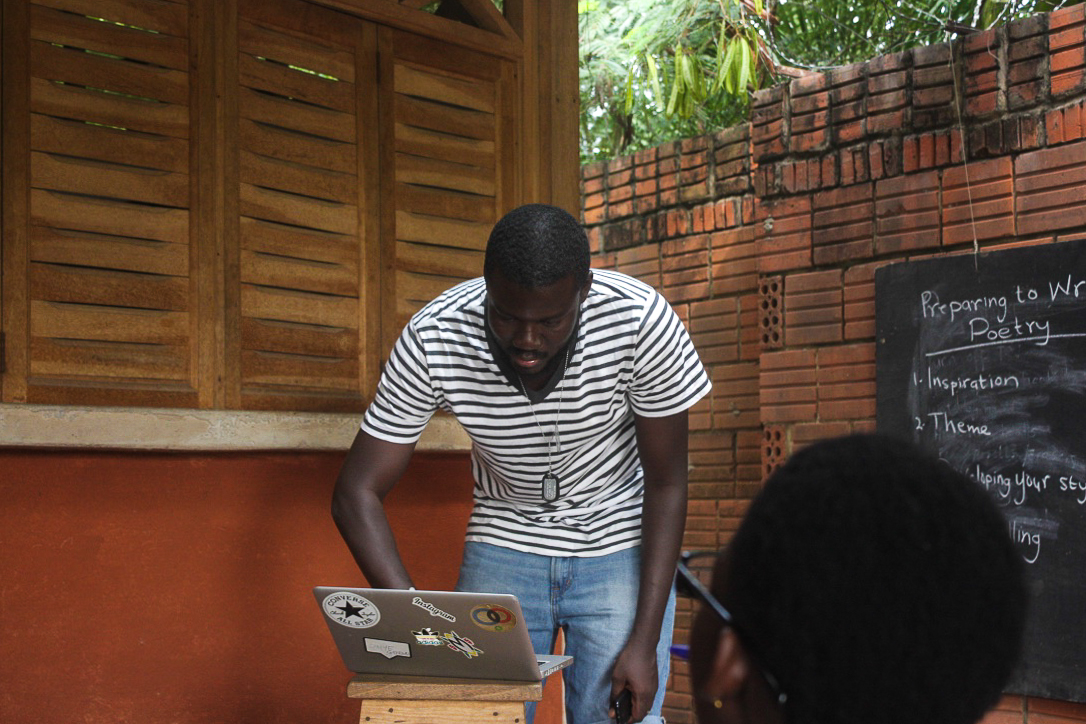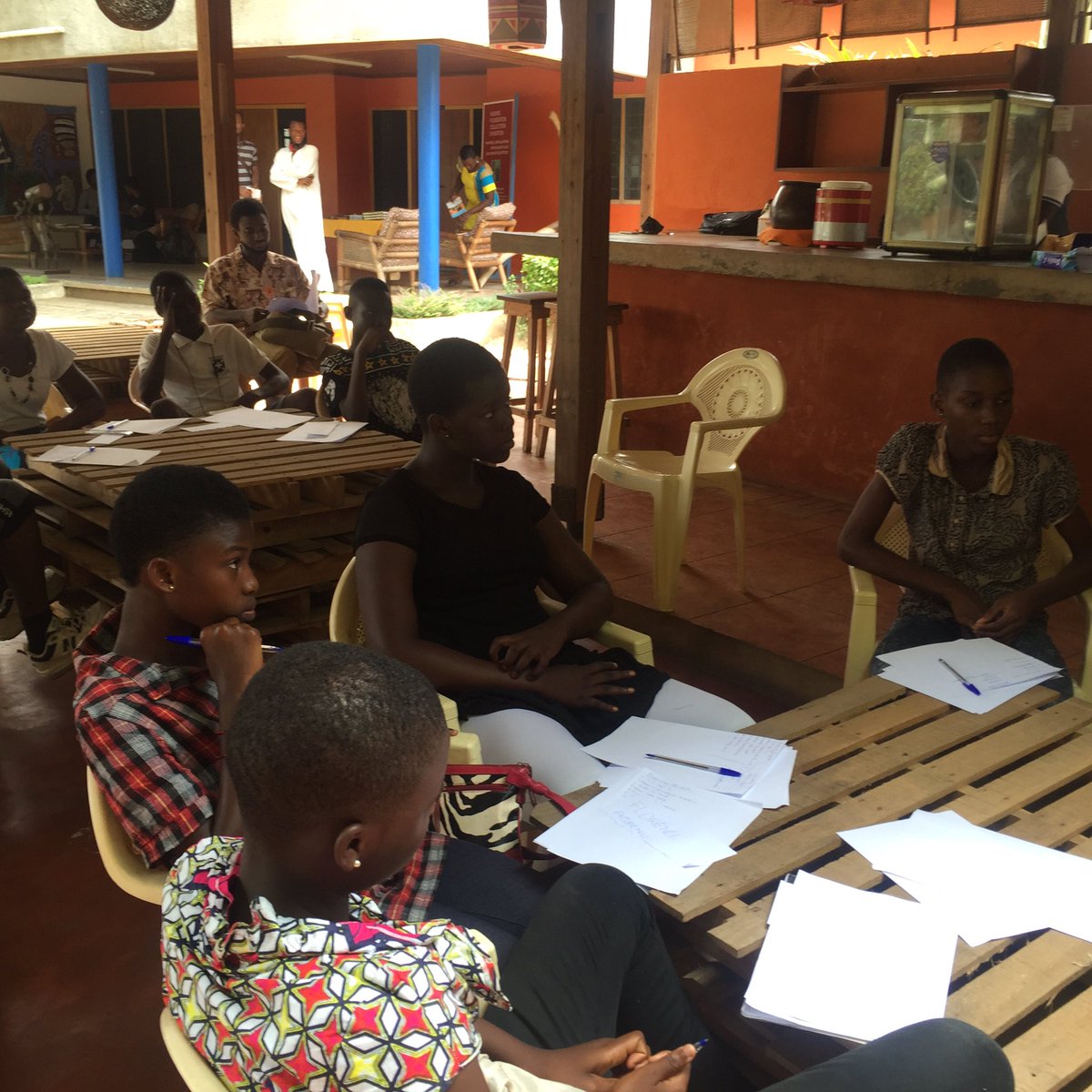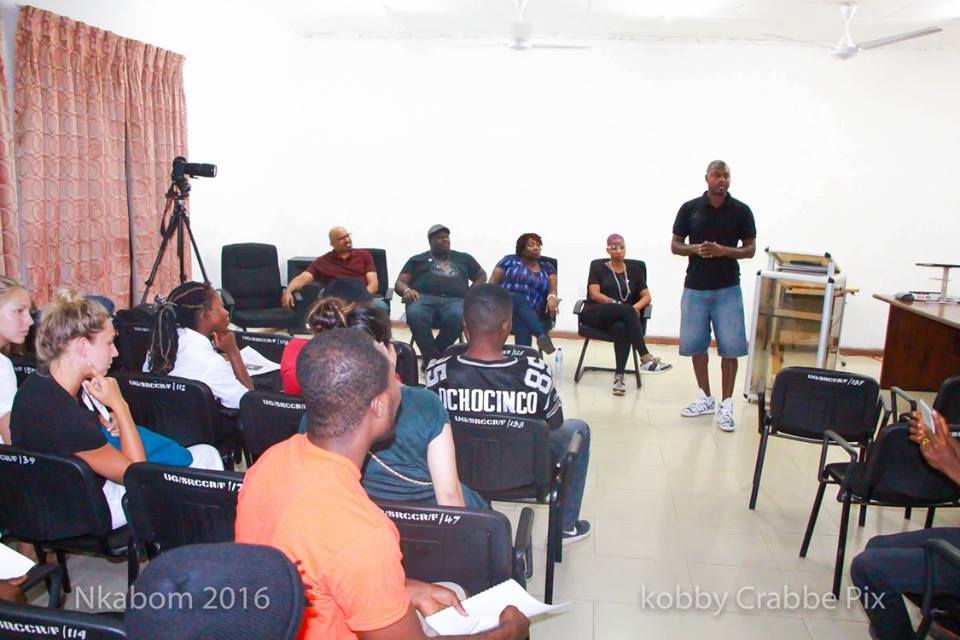 Ghana's first annual literary festival where freedom of expression is promoted by writers and artists work with their communities by sharing poetry, music and stories, discussing and developing sustainable ideas with regards to the use of literature and the arts to impact society as well as documenting our creative and expressive interactions. The festival is very welcoming to international artists
The festival is curated and organized by Inkfluent, though each artist or writer is considered as a contributing pillar to how the events, seminars and workshops function. Private or public and non-governmental organizations willing to submit or propose projects that run in theme are welcome.
The festival has switched venues several times, but has been mainly held in Accra the past years. Persons with disabilities are part of our programming each year. Children and young adult literature also play a prominent part. Readings, performances, films, workshops, discussions and children's storytelling are all squeezed into a 5 day events schedule.
We make the artistic platform an open canvas accessible for the congregation of writers, poets, lyricists, griots and artists using literature one way or the other in their methodology, processes, presentations or performances. The festival also rethinks the use of space in narratology, performance, presentation and marketing of the writer and artist's products and projects.
Our mantra is the philosophical Adinkra symbol: Sankofa. Our vibrant endeavors lead us to rewrite histories, consummate the present to rediscover a future where we totally own our narratives. Attendees can look forward to unrivalled opportunities to share creatively in whatever aspect they are interested in: be it volunteering, documenting, social media networking, logistics, partnering, sponsoring or performing(due to usual strict stage programming, one would have to communicate ahead of time with regards to theme and event structure).
Nkabom has played host to esteemed names such as Alba K. Sumprim: renowned writer, Wanlov the Kubolor: musician, videographer and activist, DJ L'Oqenz: DJ, beatmaker, composer of critically acclaimed 'Theatrical MiXtape-' Oraltorio, Dwayne Morgan: Music Award winning spoken word artist of Jamaican origin, author, Eddy DaOriginalOne: Beatbox poet extraordinaire and Trinidadian story-teller, Manchilde: Dancehall reggae/hip-hop MC, video artist/videographer/director, Motion: CBC Canadian Slam Champion, award-winning playwright and hip-hop MC, Nth Digri: Rapso/dub poet, Ottawa Slam Champion, recording artist and spoken word activist, Mariska Darko: author and poet, Betty Stürmer: German performance DJ and artist, Elom 20ce: Togolese rapper, Nii Ayikwei Parkes: author and 2017 Caine Prize Main Judge, Martin Egblewogbe: co-founder of the Writers Project of Ghana and author, and many others.