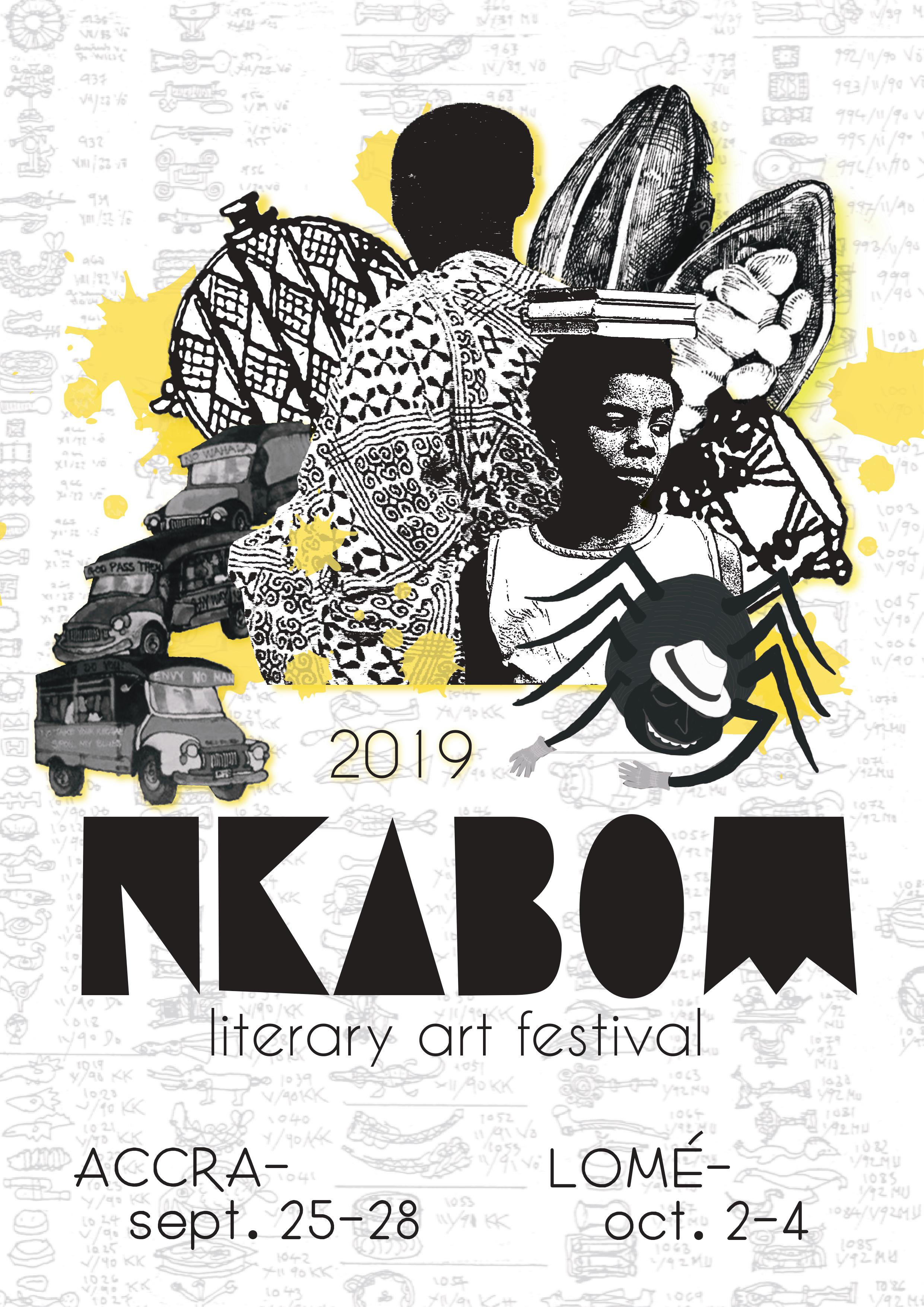 NKABOM LITERARY ART FESTIVAL in its fourth year will be spread out in a 7 day all-round  experience where literature meets art with society in focus; with panel discussions, book readings, poetry slams, workshops, mobile artist residencies, performances, exhibitions, a grand concert, etc in two West African cities- Accra and Lomé.
Nkabom 2019 Curatorial Statement
"Cultural Slums and Sanctuaries"
Cultural Slum is a term borrowed from the artist, poet, mathematician and scholar Dr. kąrî'kạchä seid'ou. From the historical standpoint and the emotive elements of geopolitics, to the layered material cultures and theories of climatic determinism. How are we designing potential futures around the rubrics of infrastructure with awareness about the historical relationship between global North and global South? Sanctuaries on the other hand, echoes the Sankofa feeling across board as emboldened by the "Year of Return" pronouncement in Ghana and Togo's elaborate diasporic relations. Cultural Slums and Sanctuaries is an anatomical visitation into the decay of a body which was originally engineered to spark self-sustenance in multiple interconnected points. A haven and a hoax? Knotted together with other threads of oxymorons; crave of class and culture vultures, royal restitution and toxic commodification of culture, wider projects of urban transformation and cultural diffusion where assertion and stakes are granted or barred by gate keepers and 'slum lords'. Processes elevating the slum and others which propel [its] decay. In seid'ou's own words: "My over-identification with the cultural slum is an optimistic rather than a cynical one, constructive rather than resistance politics. It is to affirm and thereby help invent an alternative to the global mainstream."
Collaborations and Inclusive Programming
Since its establishment in 2013, Inkfluent has become a vital force in the African literary and art scenes with a global appeal due to its many collaborations and inclusive programs.
With a cutting edge and refreshing approach to festival production, Nkabom has grown to be the home of a broadening and rich discourse that connects two capital cities in West Africa; Accra and Lome, with diverse and focused contexts aiming at building sustainable frameworks with interactive and inclusive community-based concepts. We invite you to join Inkfluent and Nkabom in a partnership that will meet the exclusive needs of your organization.
Participating Artists
In the context of Nkabom, pan- Africanism has constantly been the ideological rubric, creating the centre for intellectual, artistic and social awareness programming. Nkabom produces and promotes contemporary cultural production and discourse of artists, curators, writers, film makers, poets or slammers, students and performers, etc be it solo, collabs or collectives, who live in/have ties to/work on subjects about Africa. A space station enforcing cultural solidarity based on local, national, transnational, and international frameworks, spanning across multiple geographical spaces and projecting marginalised voices.
We work with the Togolese registered non-profits "Kekeli Lab"  and "Tsale Lekema" for this dual country production. With participants from over 20 countries showing interest, we are still confirming those who can make it to either or both locations: Accra and Lomé. Below are some of these artists…
Hind Meddeb- Film Screening + Panel (France), Break Ya Bones (France/Cameroon/Madagascar/Ghana), Mariusz Smiejek (Italy), Limbo by  Dominique Petit-Frère and Emil Grip (Denmark/Ghana), Christine Jean Blain: Workshop + Panel- (USA), Kate Savage Workshop + Conversation- Freedom Creating: Contemporary  Understandings of Art and Life Amongst The Ghanaian Creative Community (USA), Elom 20CE- Workshop + Performance (Togo), Julio Teko- Panel (Togo), Balims 1er (Burkina Faso), Raquel Lima (Portugal), Winnie Nketia and SASAA (Denmark), Tanya Evanson (Canada), Marie Mamonia and We Make Peace- Kids Workshop (Denmark), Felix, Sophia, Sahba and The Ashanti Vibe- Theatre Residency, Performance + Talk (Germany/Ghana), Slam: Vos de Levante. Roberta Estrela D'Alva + Tatiana Lohmann (Brasil), NYU Creative Writing Class (USA), Martial Panucci (Congo), Iro of Niamey du Rire (Niger), Malika la Slameuse (Burkina Faso), Kamal Radji (Benin), Aziz Kone of Festival International du Slam et de l'Humour (Mali), Amee- Slam (Cote d'Ivoire), Kumut Imesh- Film Screening (Italy), Alya Sirelkhatim (Sudan), Naomi Tekeste (Eritrea), Phoebe Boswell (Kenya/UK), Poetry Potion (South Africa), Mathew Oyedele (Nigeria), Lisa Greenaway AKA DJ Lapkat (Australia), Mind Art Recordings (Kenya), Kekeli Lab (Togo), Tsale Lekema (Togo), etc.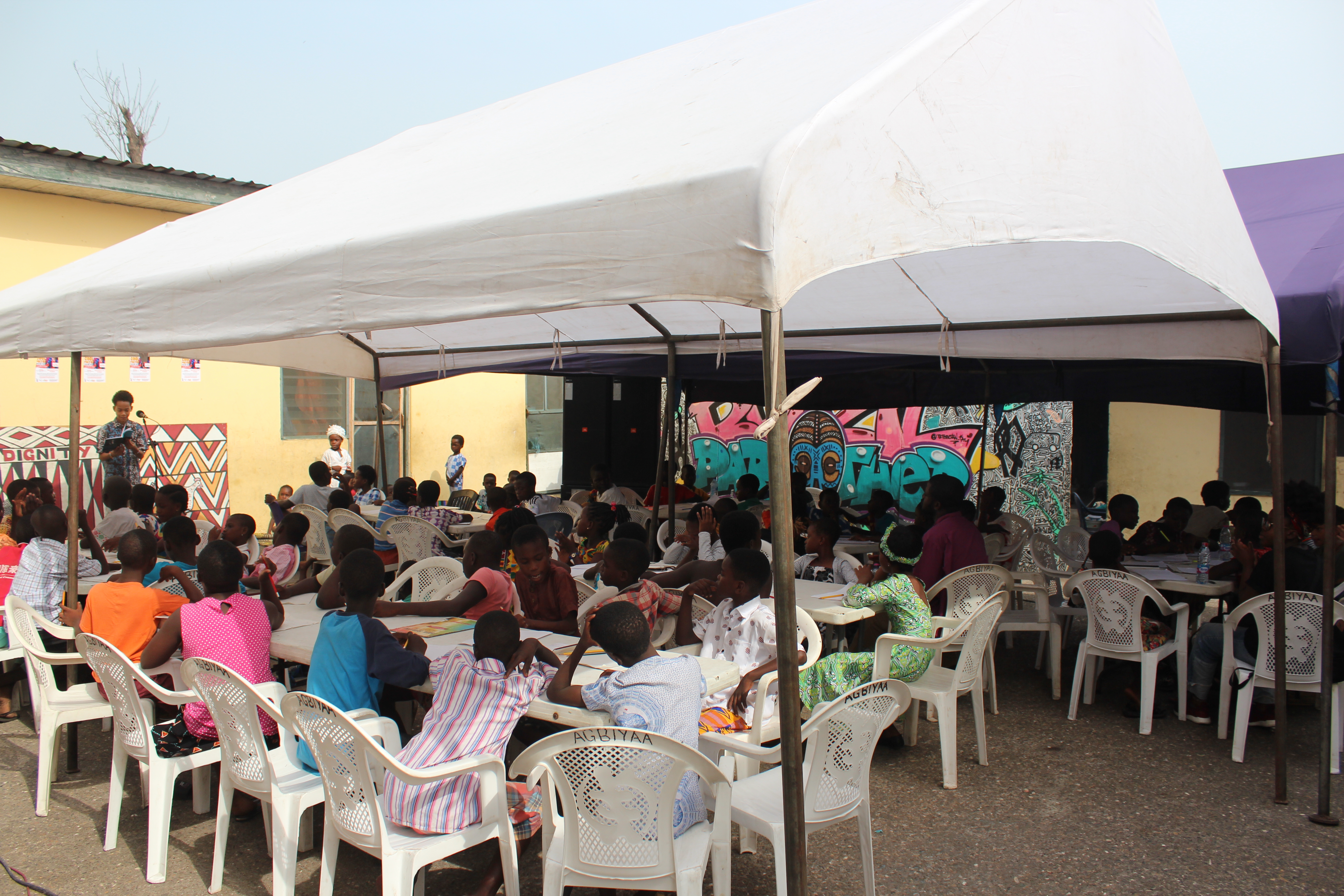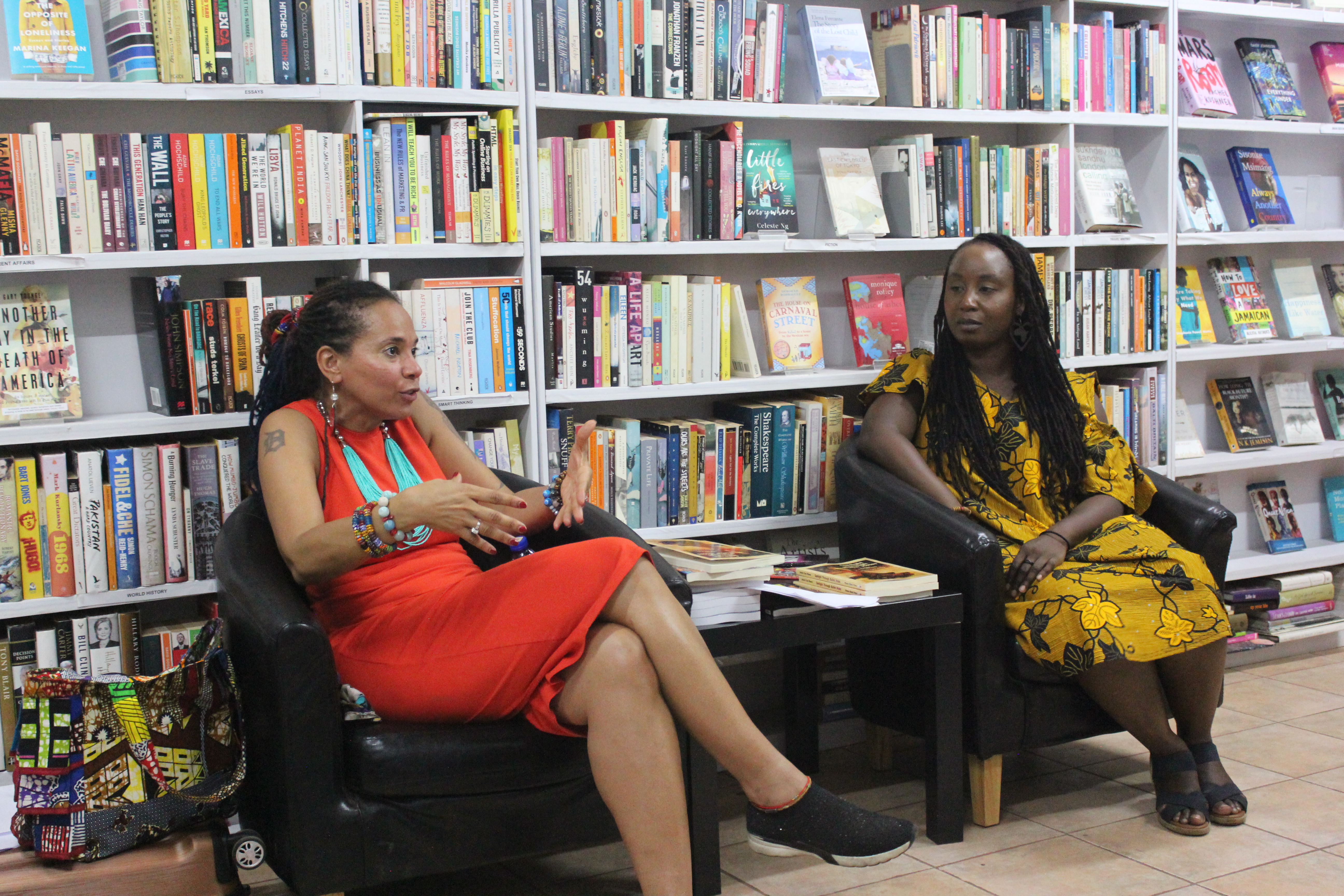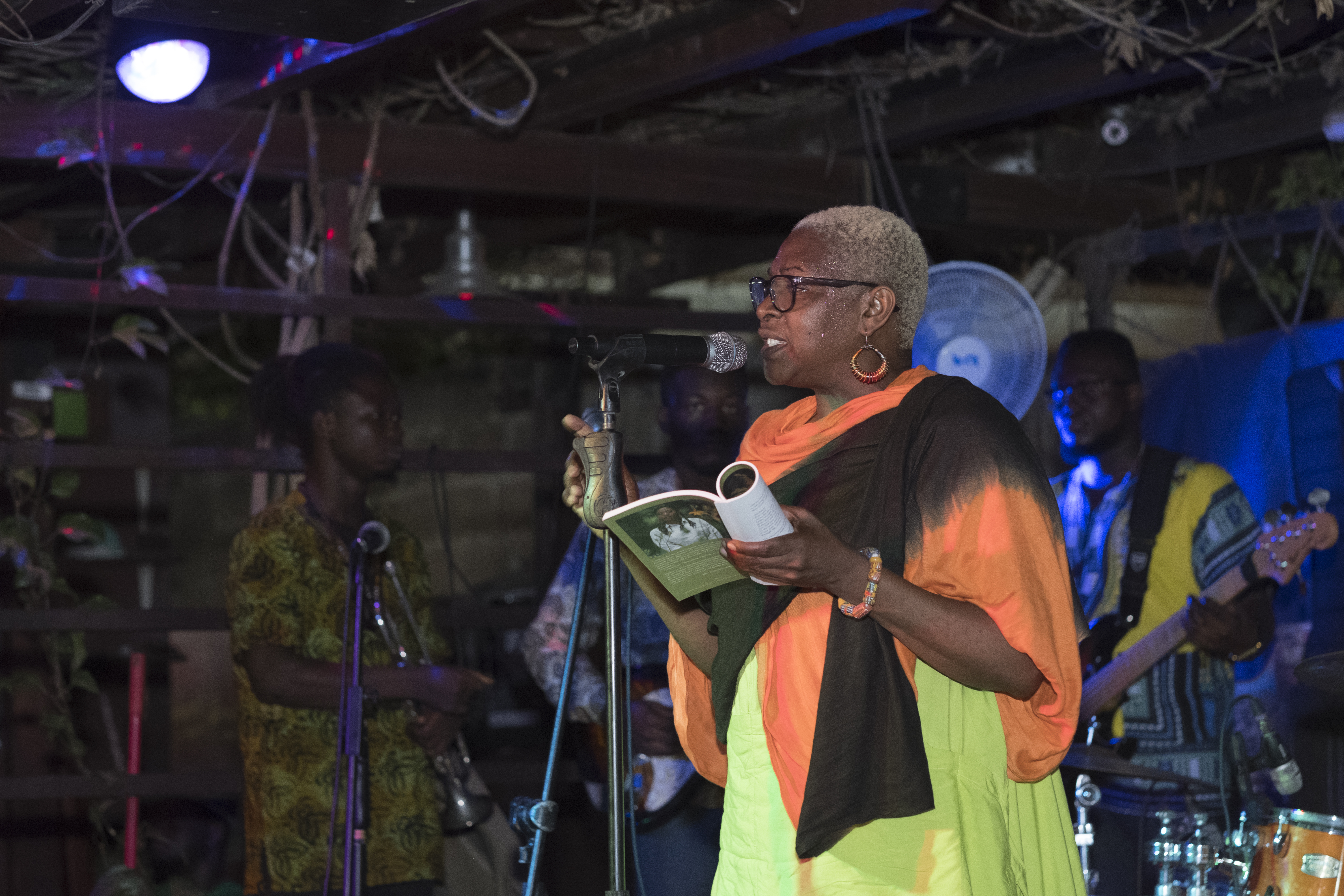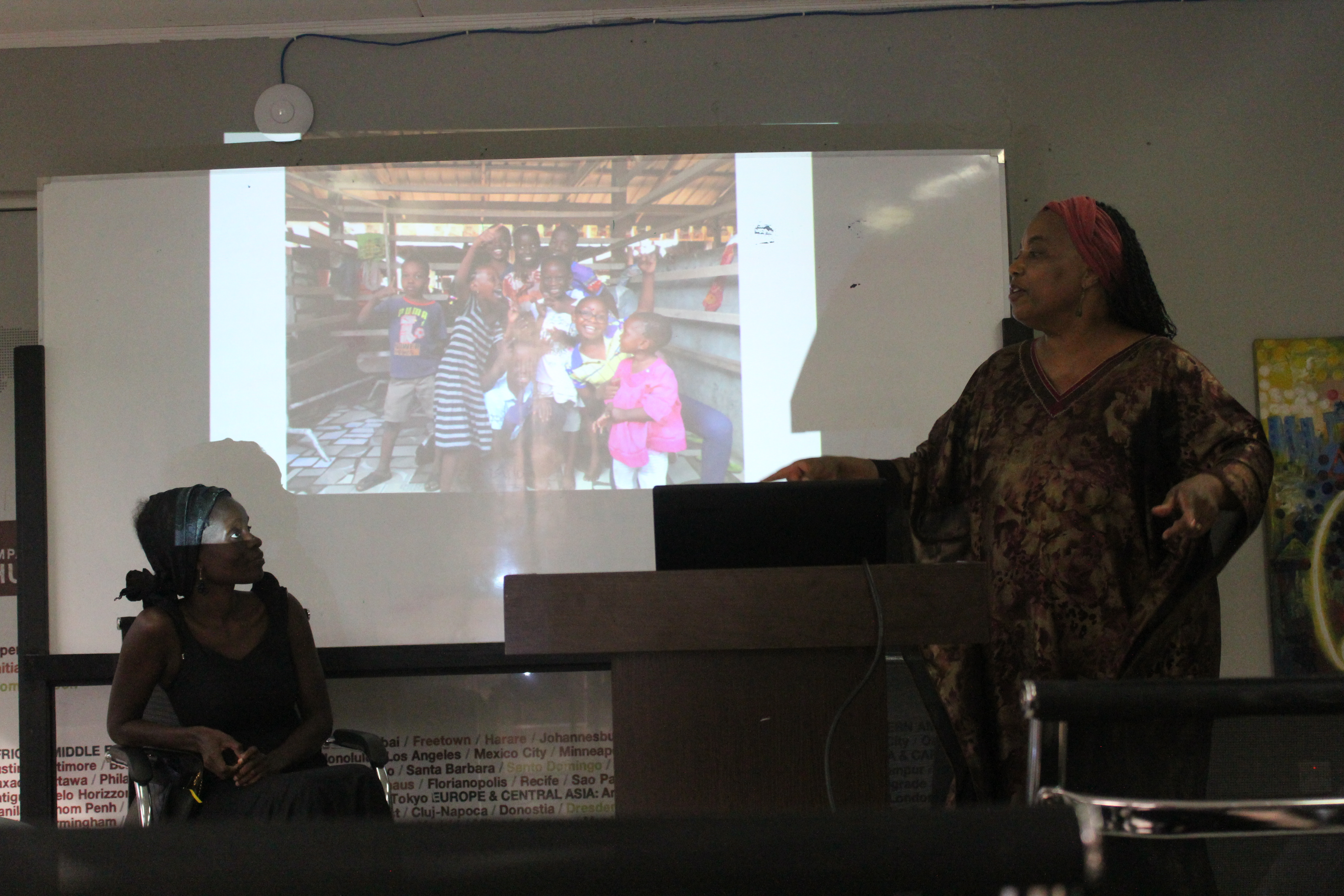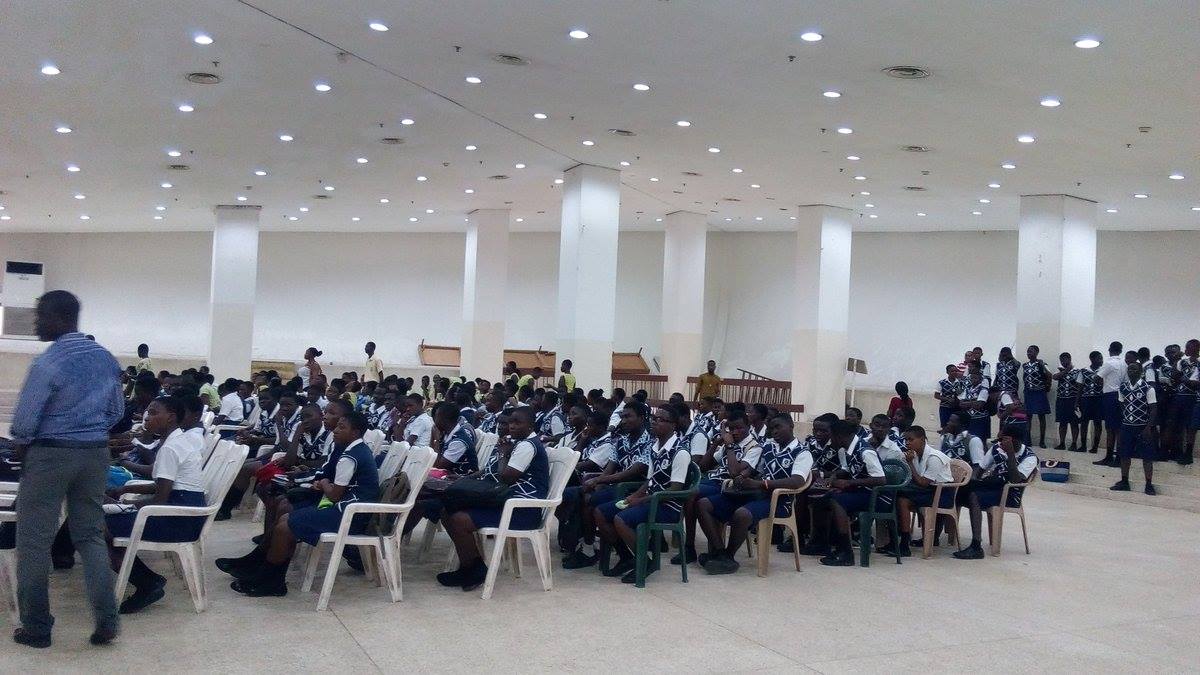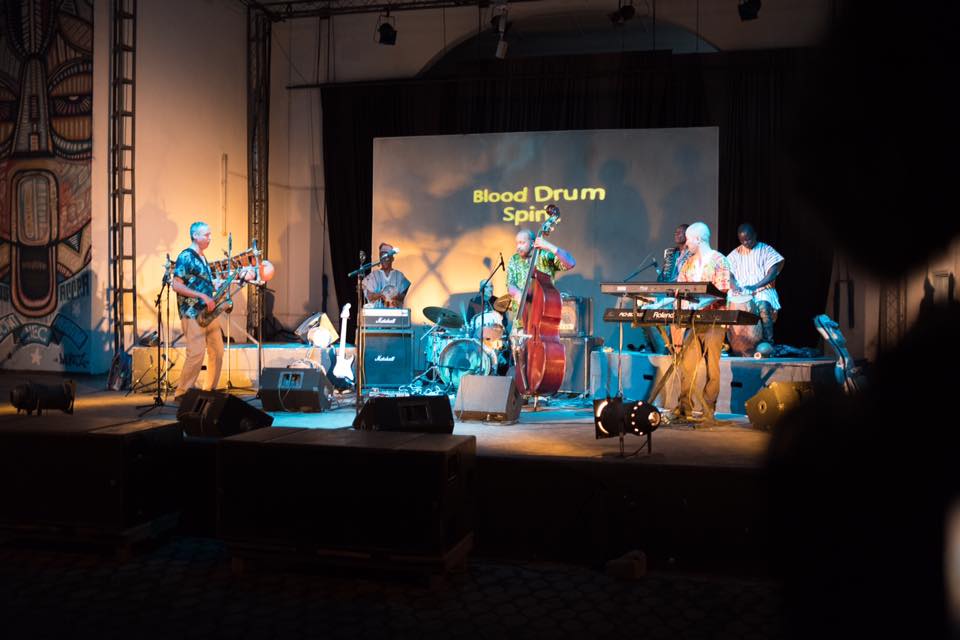 PHOTOS FROM PREVIOUS EVENTS. COURTESY INFLUENT