VOCAL PORTRAITS 1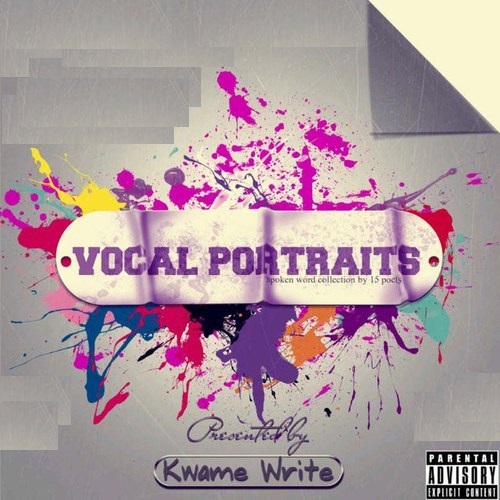 Vocal Portraits is a collection of musico-poetry by young wordsmiths from Accra, Tema, Lome, Cotonou, Ouagadougou and beyond.
Vocal Portraits 1 underlines a broad range of topics ranging from life, love, peace, inspiration, black consciousness, religion, experience, history, abstractness and social issues. The vocal delivery on the album ranges from recitals to original spoken word and a short fusion of rhythmic rap attached to instrumentals, live guitar or African instruments like the kora and calabash, as well as an a-cappella skit. This first edition features 15 artists.
Featured poets include Chief Moomen, Laud de Poet, Mariska Taylor Darko, Rhymesonny, Kwame Write, Yom_Writer_Poet, Kwaku Rap, Michael Somuah Jesse, Edith Ndabi, Shark Mellon, Tiffany Howard and Jude Edze.
You can stream Vocal Portraits 1, though when you purchase it at a self-proposed rate, it goes to support Inkfluent's functions and educational role in marginalized communties.