Inkfluent in collaboration with National Theatre organises Teen Slam Ghana; a competitive art of performance poetry commenced in 2011 and launched on the 6th of July, 2013. Teen Slam Ghana targets Senior High School students in Ghana.
Teens get to engage social justice aspects of community that bridges cultures through relationship building and poetic dialogue. Aside being a platform for public speaking skills set training, Teen Slam Ghana offers a space for educative interactions and relevant intercultural growth among youth since they come from diverse parts of the country. So far we've had two segments in Greater Accra competing and holding the finals at National Theatre. We are looking to expand in the coming years.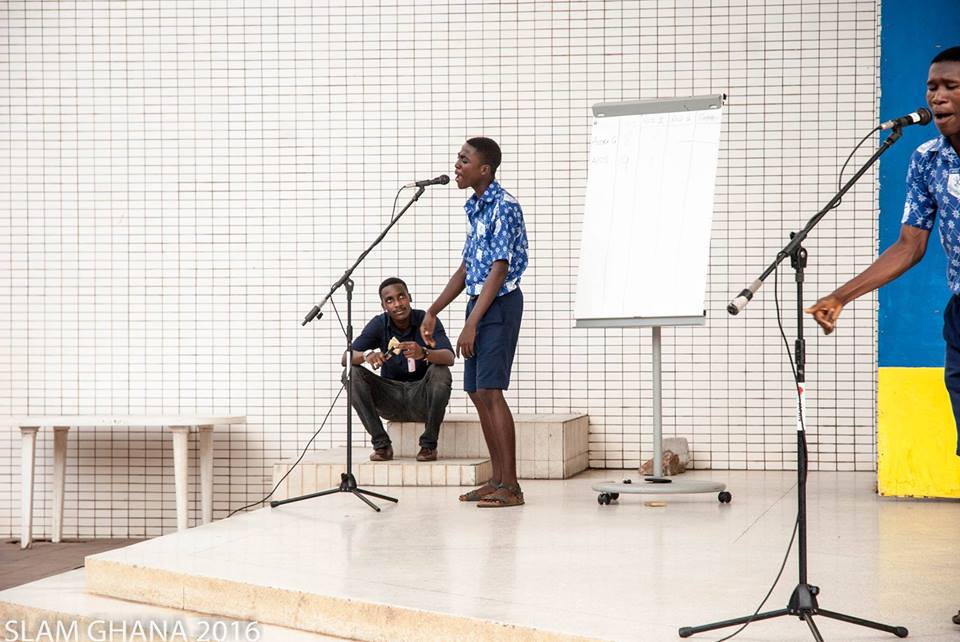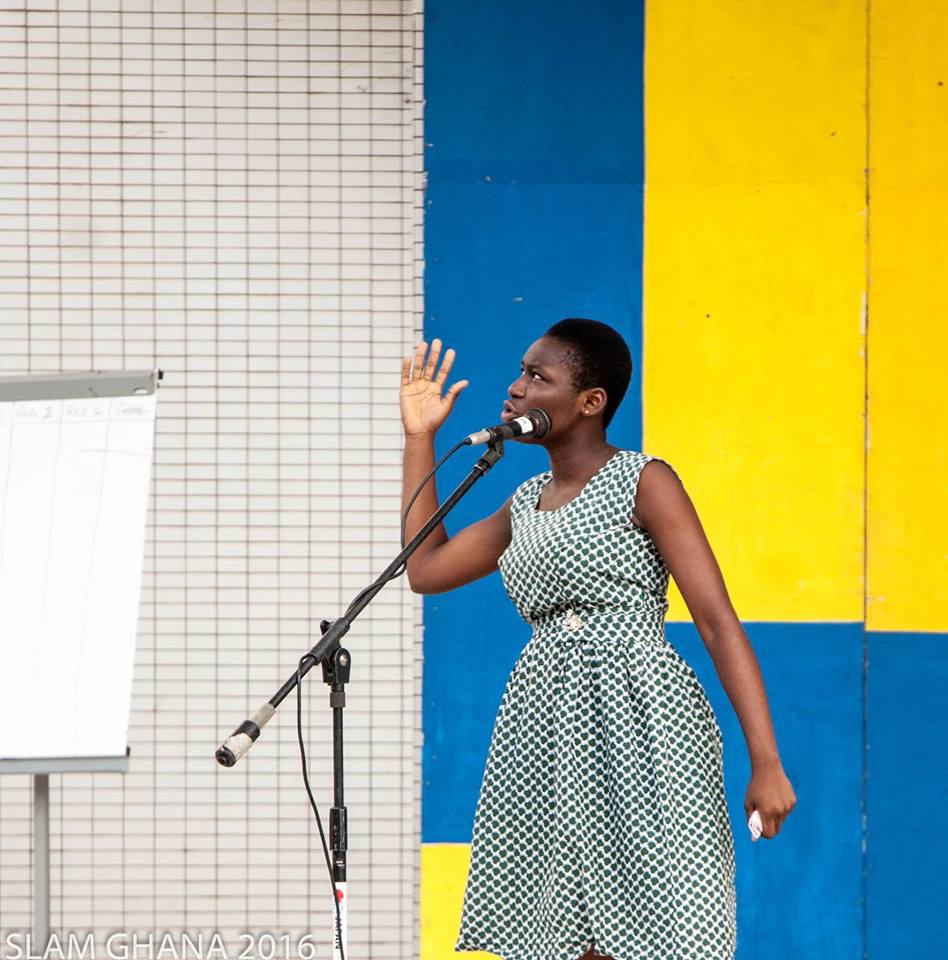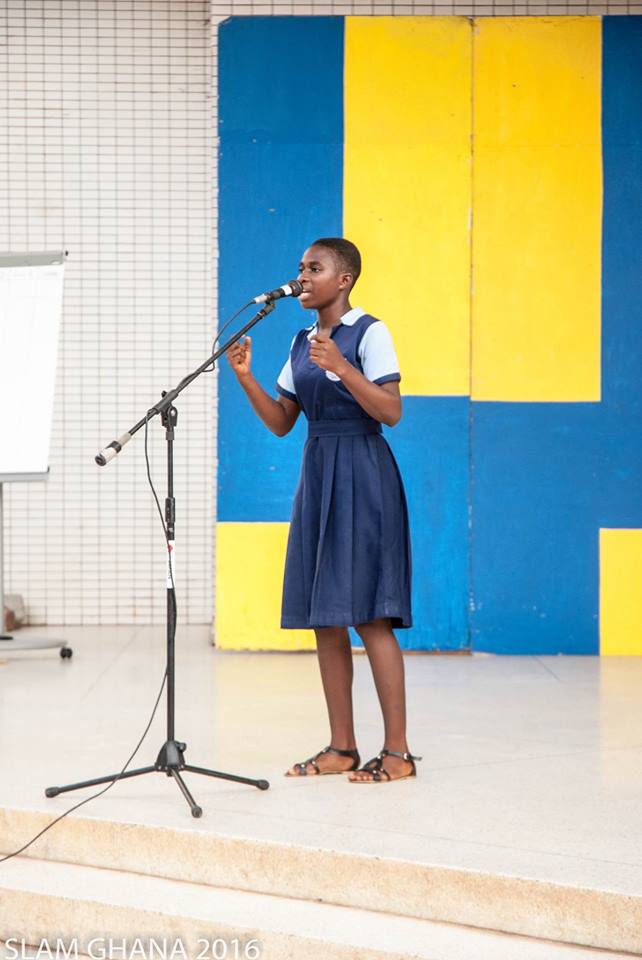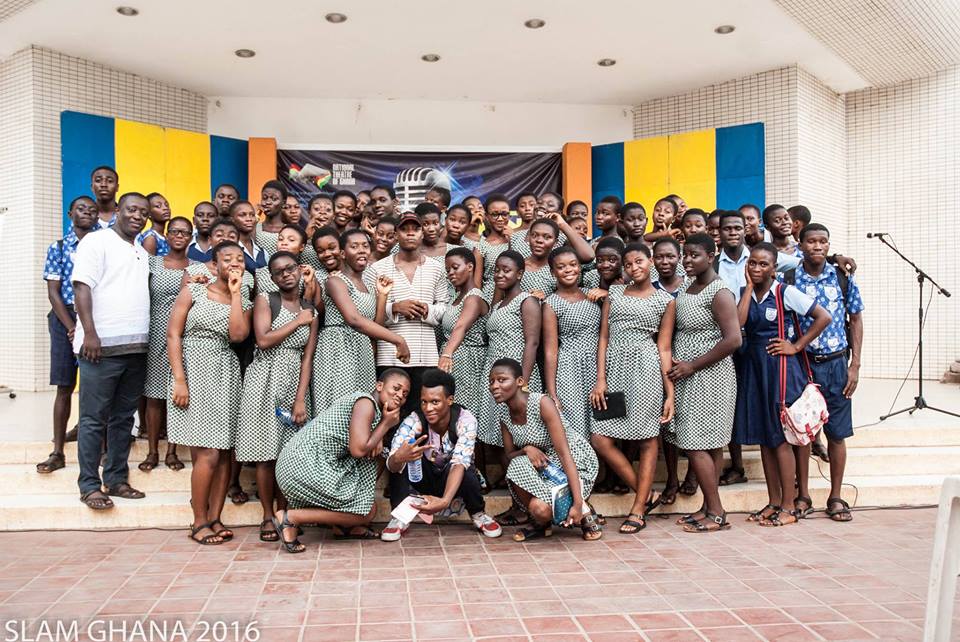 Winners of Slam Ghana 2016 Accra Zone- Friday 20th May (prelims – Accra zone at Ghana National Theatre folksplace) : Accra Girls and Armed Forces SHS Next is Slam Ghana 2016 Tema Zone- Wednesday 1st June (prelims – Tema zone at Temasco Assembly Hall) Finale will be at Ghana Nat'l Theatre folksplace.
WORKSHOPS:
Teen Slam Ghana brings together teens for poetry workshops culminating in competitions to hone their craft and exhibit their talents in poetry. It involves workshops in high schools where we encourage the youth to perform in their mother tongue aside formal languages and to experiment with combining original text with many different art materials.We share about collaborative art and performance processes and  focuses on art as a medium for building community.
MISSION:
To address and deal with social issues and spark an awakening and recognition of spoken word performance and  poetry in Ghana, Teen Slam Ghan's goal is to extend into every Senior High School in Ghana by the year 2020.